Project Description
Shenyang Bei Xiong Golf Course (formerly Shenyang Century golf course) is a private golf course in the outskirts of the capital of Liaoning province, Shenyang, in Northeast china.
Originally a golf course was design and built by a Korean team around 1997, but the allowance for the owners to create a Real Estate area within the property required major routing changes to the golf course.
In 2011 the owners company hired our team to prepare a routing plan, planning designs and construction documents for a completely new golf course.
The site is a plain close to two rivers, with nice sandy soil, and locust, poplar and maple woods. When the design process had finished and the concept design and earthworks calculations were finished in March 2012, we were required by the owners to modify the standards of the design, originally designed to be a 71 par 6.000 meters course for members. The reason for this was that the course had been awarded hosting the 2013 National Chinese Games (The National Olympics) and required a minimum par 72 and 7.200 yards playing distance golf course.
We had to make a new design starting from scratch, knowing that the games were to be held in September 2013, and that the rough winters at the area (reaching minus 20 degrees Celsius every winter) would make the construction a real speed race.
We worked on the minute, delivering all documents as soon as they were finished in order to advance works as fast as possible. We were very lucky convincing the property to hire two fine experienced shapers, Rob and Skip Pedigo, that delivered an outstanding shaping work.
In the middle of the earthworks and when excavating the lakes in the soft sand soil we discovered a stratus of silica white sand with almost perfect USGA specs. The owner asked us to void such status and so we had to deepen down the lakes as much as 3 meters more from the original depths. The refill of the areas was done in a very short time, allowing us to move forward with almost no delay.
We started grassing the course in July 2012 and finished in October 2012, just before freezing temperatures arrived. The grow in works re-started in March 2013, and the course was ready to play in June 2013. Three months of detailed care and a magnificent work from the greenkeeping team made the event possible.
The National Chinese Games is a competition between provinces in all sports. Being golf back for the Olympics in Rio 2016, this was the first time a golf competition was held. Professional players from all China, defending their provinces, had a nice competition. We could watch Shanshan Feng, Haotong Li, Ashun Wu and many other skilled pros fight in the course that was highly valued by all players and team members.
Project Details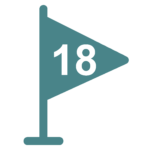 Year: 2013
Project type: New 18+ hole golf course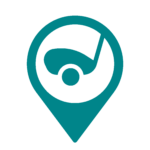 Location: Shenyang, Liaoning
Country: China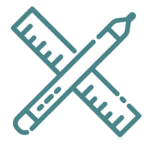 Project Architect: Alfonso Vidaor
Latitude: 41.453259
Longitude: 123.145278